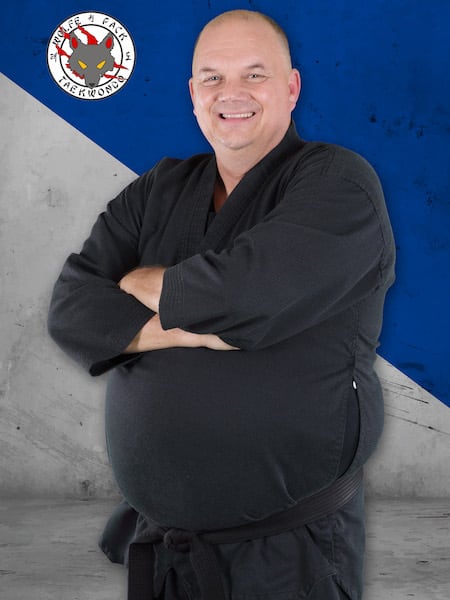 Bob Rudd
Bob Rudd grew up in Iowa.
He is a veteran of the U.S. Air Force
He has lived in 7 states, finally settling in Tulsa, OK in 1998.
Through the years, Bob has coached little league t-ball, baseball, softball, basketball, and of course taekwondo.
He has been an OSSAA basketball referee, and a USAT certified TKD official/referee.
Bob joined Wolfe Pack in 2008 as a beginner white belt, and persevered to earn his black belt. Shortly after earning his 1rst Dan, he began assisting the Wolfe's as an assistant instructor, with his primary focus being the "Cubs" program. Bob currently is a 3rd Dan black belt, and continues to work with the Wolfe Pack program as an instructor. At 60 years old, what keeps him going is the joy of watching students, young AND old, develop as martial artists, and reach their full potential.