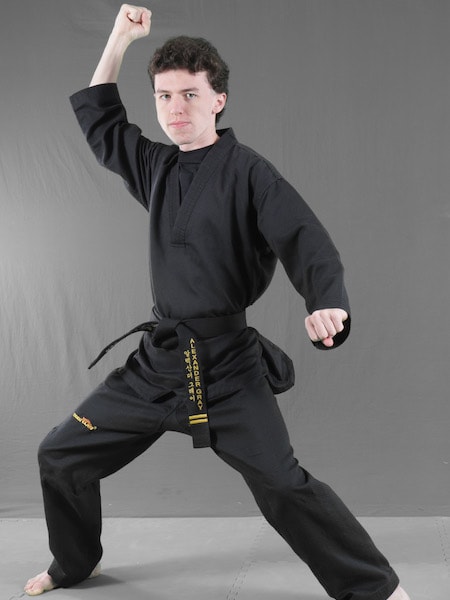 Alexander Gray
Has 3 brothers – 2 are in TKD.
Started Wolfe Pack TKD with his younger brothers in 2014.
2x USAT National Champion, competed or coached at Nationals for 5 years.
Certified USAT Referee & Assistant Coach
Started working at Wolfe Pack in 2016.
Only Wolfe Pack employee to start teaching as colored belt.
Enjoys teaching all age groups.
Really enjoys seeing the improvement as students gain focus as well as TKD skills.